The Buell Theatre | Denver, Colorado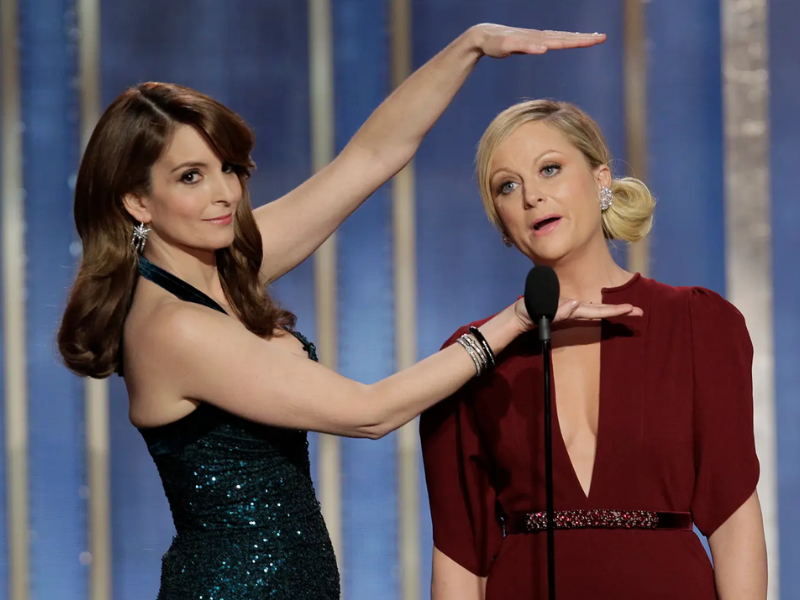 Are you ready to laugh until you can't breathe? Your Saturday night will be filled with endless fun as Tina Fey and Amy Poehler's first-ever "Restless Legs Tour" stops at the Buell Theater on September 30. Fey's exceptional appearance in "30 Rock" combined with Poehler's incredible talent in "Parks and Recreation," this comedy extravaganza promises to keep you laughing until you fall out of your seat. Join them for a fantastic evening with this dynamic duo celebrating their remarkable 30-year friendship and regaling you with side-splitting stories from their careers guaranteed to have you in stitches. You won't be able to get enough with this surprise second leg of their first-ever tour together! Mark your calendars for September 30th at the opulent Buell Theater, where an incredible night of comedy will take place. Act fast and get your tickets before it sells out!
"If this tour goes right, we can finally end this friendship!" - Amy and Tina
Get ready to for a night of laughter because Tina Fey and Amy Poehler are extending their "Restless Leg Tour" to Buell Theatre! According to the duo, the tour was inspired by Steve Martin and Marty Short who do these live shows because they just like hanging out with each other. Amy Poehler also came up with the title of the show, and while they think it didn't make sense, they said it made sense emotionally.
It's going to be a 100-minute performance that will challenge the two to share their collective history. They will be sharing video montages of their greatest hits, mixing it up with few costume changes, improve, stand-up and a Q&A session. What's even more exciting is that no show is the same, the duo is malleable and each will be a unique version of their show.
If you're wondering where it all started, their friendship began in the 90s at the lively improv scene in Chicago. Tina Fey is a successful writer, actress, author and producer. Amy Poehler is a sought-after multi-talented actress. They both landed roles at the iconic "Saturday Night Live" and became the first female co-anchors at the hilarious "Weekend Update" segment.
What makes their performances special is their on-stage connection and perfect comedic timing. This led to them hosting the Golden Globe Awards four times! They're met with impressive praise as they brought the house down with playful teasing and clever banter with Hollywood's biggest stars and to each other.
Join the celebration of their 30-year friendship with a fantastic evening of laughter, entertaining stories, and delightful chats. Their wit will leave you wanting for more! The show also comes with VIP packages that comes with incredible perks such as premium reserved seat, exclusive tour t-shirt, limited edition tour poster, specially designed tote bag and more delivered directly to your home post-show!
Join the duo in their Restless Leg Tour at Buell Theater on Saturday 30th September 2023 so get your ticket now before it sells out!