The Buell Theatre | Denver, Colorado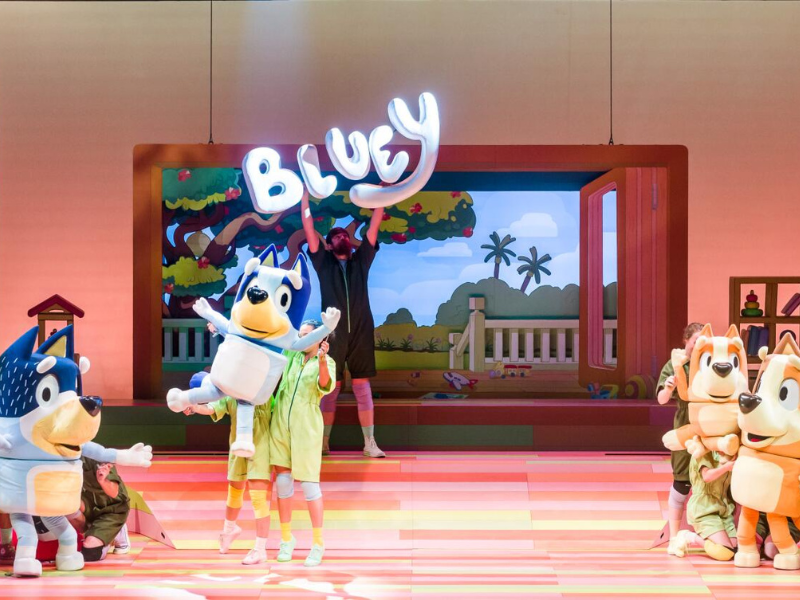 All families are going to be delighted to hear that your favorite animated show, Bluey, is coming live on stage! The hit Australian animated TV show is a favorite among families with little children across the world. It's themes of family life resonate well with both children and adults alike, and has helped it turn into one of the most popular TV shows of this generation.
This 2024, Bluey's Big Play is hitting stages across North America! The show is stopping in Denver, Colorado too! So, families from the area, it's time to gear up because you're bringing the entire family to this show! It's happening at the Buell Theatre on Saturday, the 11th of May, 2024! This fun-filled event is going to be spilling with songs and dancer that's going to have each member of the family having an amazing time.
Secure your tickets to Bluey's Big Play right now before it's too late!
Bluey's Big Play is a brand-new theatrical version of the Emmy®-winning children's television series, featuring an original script written by Bluey creator Joe Brumm and new music composed by Bluey composer Joff Bush. This time around, you get the chance to join the Heelers for their first live theatre performance! There's going to be superbly designed puppets. Most specially, Bluey like you've never seen him before!
If you want to hear more about Bluey's Big Play from a 6 year old (as told to his mother from the LA times), here's what he had to say: "The play is about how Bluey's dad won't put his cellphone down, so Bluey and her sister steal it and hide it so Bluey's dad will play with them again. This is what my mom calls "relatable." Parents these days, always on their cellphones! I even saw one mom on her cellphone DURING THE PLAY!!! So it was really funny how Bluey hides her dad's cellphone. I tried doing that with my dad's cellphone when I got home, but he didn't think it was very funny. My mom and I were cracking up, though."
The little boy absolutely adored the show, and so will every child who comes to see it! This exciting stage production of Bluey is going to give a new experience to everyone seeing it for the first time, and it's certainly going to be an unforgettable family moment. This opportunity may never come again, so we urge you to come to the show because you won't regret it. It will have you singing and dancing all the way home!
Bluey's Big Play will be live at the Buell Theatre on Saturday, the 11th of May, 2024, so mark your calendars right now. This is going to be a dazzling show that's going to be the talk of the town. Your children will thank you for buying tickets to the show!
Tickets are on sale right now. And if you want to see Bluey live in action, you should secure your tickets while it's still early because it may sell out soon! Bluey and the rest of the family will see you soon!