The Buell Theatre | Denver, Colorado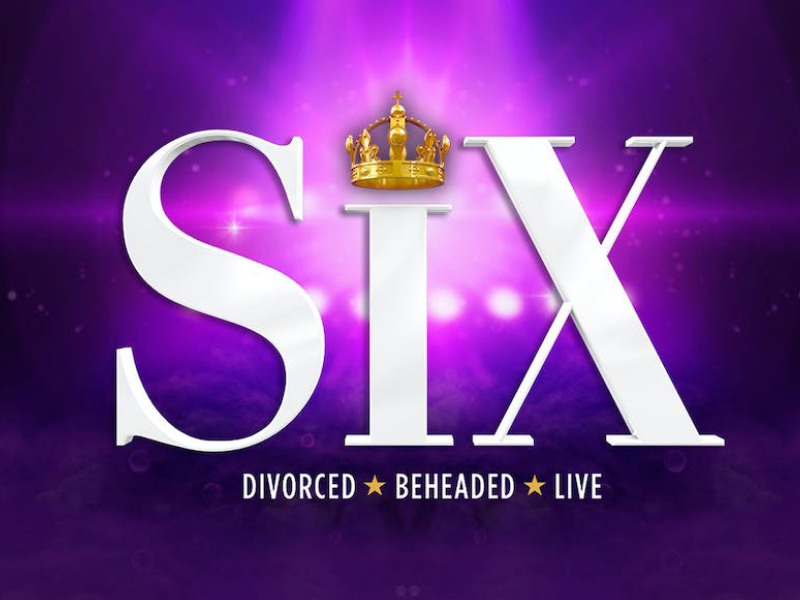 What do queens do when a king breaks their heart? They turn from Tudor queens to divas and pop icons! The six wives of Henry VIII will now take a stand and tell their stories onstage with what is said to be the "remix of five hundred years of historical heartbreak into a Euphoric Celebration of 21st-century girl power!" SIX is musical showcasing her royal highnesses' stories of love, betrayal, and tragedy that could possibly end in a happy-ever-after. Catch this all-woman cast and all-woman band sizzle with electrifying showmanship at the The Buell Theatre in Denver, Colorado. Tickets are now on sale!
Misfortune has cast its shadow upon them, and they will not accept it quietly! Round up your buddies for a night of frantic pop tunes and tragicomedy on Wednesday 13th December 2023 as SIX: The Musical takes over the performance area of the The Buell Theatre!
"EXACTLY THE KIND OF ENERGIZING AND STIMULATING ENLIGHTENMENT OUR CITY LONGS FOR. THE BROADWAY SEASON JUST TURNED SUPERCHARGED." - The Washington Post.
The half-dozen ex-wives of Henry VIII are confronting each other in an uplifting presentation of sixteenth-century spousal drama infused with 21st-century shining elegance. Listen to these wickedly fashionable divas belt out a truly distinctive score that won a Tony Award, overflowing with cleverness and comic relief, featuring songs like "Heart of Stone," "Get Down," and "All You Wanna Do."
In a recent interview last March, Leandra Ellis-Gaston, the actor portraying Anne Boleyn, stresses the show's dedication to inclusivity and societal equality:
"It's vital that when viewers come to witness the show, they encounter curvaceous women, they see more melanin-rich women like myself, they take note of an array of ethnicities represented… If creative expression cannot mirror what is occurring in the present in the world, it isn't to be real art. [Our show is a] musical that empowers individuals to adopt a different outlook, a musical experience that allows folks to realize that their voice carries weight."
When voicing an opinion, always finish it with a mic drop. That's precisely the way the SIX queens of Tudor roll at the The Buell Theatre, located in Denver, on Wednesday 13th December 2023. Unoccupied seats won't last - reserve your spot without delay!