The Buell Theatre | Denver, Colorado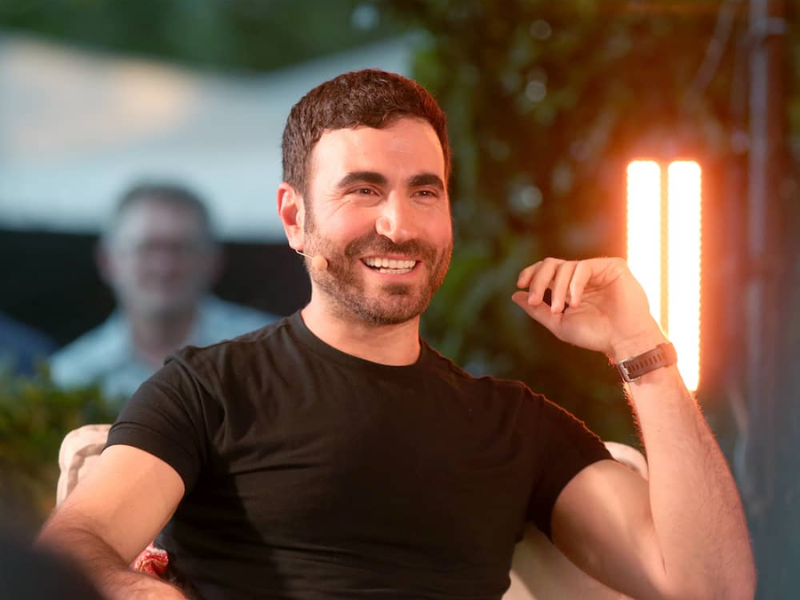 On Friday, October 6th, The Second Best Night of Your Life is happening LIVE at the Buell Theatre, brought personally to you by Emmy Award winner Brett Goldstein! This fall season, the man behind Roy Kent of the hit sports comedy series, Ted Lasso, is embarking on his first stand-up tour across the country! You might know Brett Goldstein as a grumpy football coach or a Marvel demigod, but in this event, he's but a humble comedian looking to tickle that stubborn laugh out of you! Get ready for a wonderful night of wisecracks and whimsical ramblings, spoken in a colorful language that may not exactly be PG-13. Denver's Buell Theatre will host the comedy special, promising a stellar show with a wide choice of concession stands, comfortable seats, and a fantastic view of the stage. Brett Goldstein: The Second Best Night of Your Life is coming to the Buell Theatre on Friday, October 6, 2023, 7 pm sharp. Buy your tickets now!
He's here, he's there, he's every–f*cking–where! But on October 6th, you'll mostly find him in Denver, Colorado. Brett Goldstein presents The Second Best Night of Your Life, a stand-up comedy special, at the Buell Theatre!
"A very funny, clever and engaging comedy show from start to finish… You can tell Brett is a writer. His act was an amazing balance of storytelling, charm and relatable humor."
After an incredible 3-season run with a certain series, Brett Goldstein makes an exciting return to his stand-up comedy roots! Headlining his first ever tour, the muppet superfan (and avid Shakespeare hater) is arranged to visit 7 lucky cities across the nation.
Best known for his role as the irritable Roy Kent in Apple TV+'s Ted Lasso, Brett Goldstein promises fans a taste of the foul-mouthed quips his character is known for. But more importantly, he promises 90-120 minutes of hearty, no-holds-barred hilarity! Rapid-fire jokes. Wisecracking commentary. And comically paced stories ranging from relatable to outlandish. No matter your taste, you're sure to get your fill from this unabashed fest of jests and hijinks!
From a previous interview, Goldstein shared how stand-up exposed him to the value of sincerity. "It's where I put the ugly thoughts I have, the bad parts of myself. Every time I go, 'I shouldn't say this, is this gonna work?', those are the best bits."
Though fairly new to the limelight, Brett Goldstein has already clinched widespread acclaim through his astounding work as both actor and writer, including recent back-to-back Primetime Emmy wins. He has also received several honors from the Golden Globe Awards, Screen Actors Guild, and Writers Guild of America, among others.
Hosting the event is the city of Denver's iconic Buell Theatre. Take a pick from its wide selection of food stands, sink back into your seat, and enjoy an amazing view of the performance as you listen to the resounding peals of laughter all around you!
Buy tickets now, so you, too, can experience The Second Best Night of Your Life! Watch Brett Goldstein perform LIVE at the Buell Theatre on Friday, 6th October, 2023, 7:00 pm. See you there!