The Buell Theatre | Denver, Colorado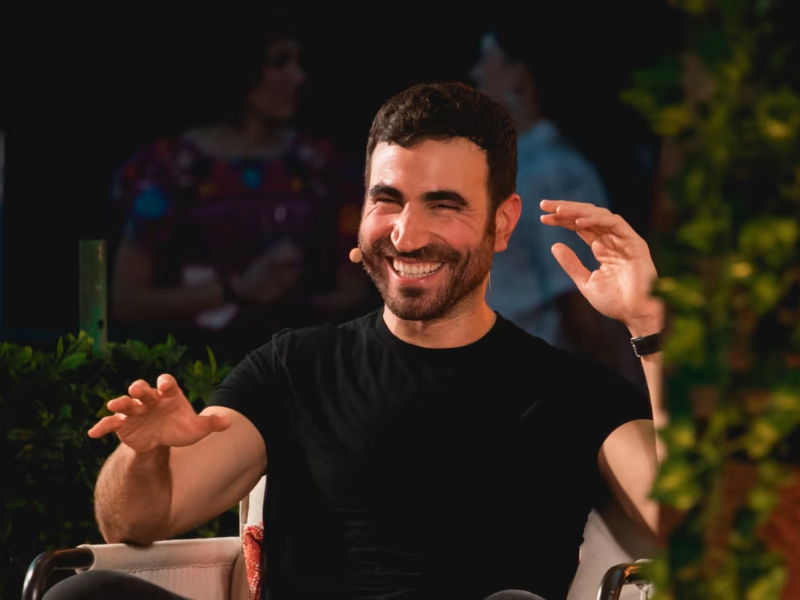 This coming fall, Ted Lasso star Brett Goldstein is treating you to The Second Best Night of Your Life at the Buell Theatre on October 7! On his very first LIVE stand-up tour, the two-time Emmy Award-winner travels across the US of A, starting with the mile-high city of Denver! Expect an evening of snappy jokes, hilarious musings, and colorful expletives (Sorry, 14 and under crowd!). Armed with a boyish charm and razor-sharp wit, Brett Goldstein is ready to push you to the absolute brink of breathlessness in this inaugural comedy special. Our venue, the Temple Hoyne Buell Theater in Denver, Colorado, provides quality seats and great vantage points of the stage for the best viewing experience! Get your tickets now for Brett Goldstein: The Second Best Night of Your Life on Saturday, October 7, 2023 at the Buell Theatre! The show starts at 7 pm, so don't be late!
Maybe you've already had the best night of your life, yes, but what about second best? Brett Goldstein will answer that for you as he brings The Second Best Night of Your Life show to the Buell Theatre on the 7th day of October!
Ted Lasso might be over, but Brett Goldstein is just getting started! The critically acclaimed actor (and muppet superfan) is set to touch down on 7 cities across the USA for his first stand-up tour!
"He has the sort of easy confidence that means he can take to the stage topless and not seem self-conscious, while drawing the audience in with a quieter charisma as the story moves on."
Brett Goldstein is best known as the lovably grumpy Roy Kent in the hit Apple TV+ series, Ted Lasso. If you're a fan, then you're in for a treat! The comedian will be channeling a bit of his character's signature style of swear-steeped humor in this 90-120 minute special. But most of all, you'll be introduced to Goldstein's own brand of wisecracks and whimsy. Whether it's the relatable, yet comical, stories he tells or the deadpan disappointment as he writes notes on jokes that don't quite land, audiences are sure to leave the show laughing and dry heaving.
"He was hilarious. He interacted very well with the audience and from start to finish kept us entertained with his storytelling and comedic timing. He even added jokes he wrote in the car. Definitely will be seeing him again."
Though a bit of a late bloomer in showbiz, Goldstein nonetheless holds several accolades for his work as both an actor and a writer. Most notable of which are back-to-back wins in the Primetime Emmy Awards for Outstanding Supporting Actor in a Comedy Series, with a possible third one for this year.
As for our venue, bustling downtown Denver's Buell Theatre offers top-of-the-line seats, a fantastic view of the stage, and acoustics so crisp you'll feel the collective laughter of the audience echo through your body!
Watch a side-splitting show from an entertainer in his comedic prime! Brett Goldstein: The Second Best Night of Your Life is happening LIVE at the Buell Theatre, Denver on Saturday, October 7, 2023. Show starts at 7 pm sharp. Book your seats now!